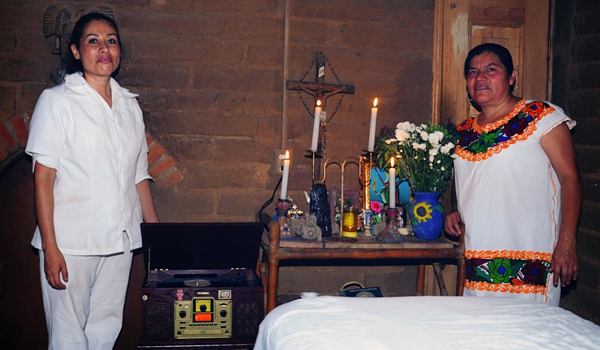 NUESTROS SERVICIOS
• Baño de Vapor con hierbas medicinales
• Masaje Antiestrés
• Herbolaria
• Clases de Hatha Yoga
HORARIO Y RESERVACIONES
De 9 AM a 9 PM. Los 365 días del año.
Tels. 01 (951) 133 0576 / 01 951 158 3023 / 01 951 100 1406
Email. contacto@temazcaltradicional.com
SWEATIN' WITH THE OLDIES IN OAXACA
"The candles in the room seemed to give off a spectral aura, and Antonieta herself glowed with a golden light.
Admittedly, this could have been the effect of the steam on my contact lenses, but the vision made quite the impression on your Gringo!"...
Entérate aquí de la experiencia que comparte uno de nuestros usuarios.
MAPA DE UBICACION